Hello, Guest!
Member's Local Time
USA-EST
UK
South Australia


This poem is simply Jack
Anyway , most of you don't know me but I'm a very handsome monkey
My name is Jackoe . I just got up this morning ,(hold on me bum is itchy) and was looking for me little red and yellow, duck jodhpurs , when I and came across this rather nasty video, me dad left around . And I thought the person in it is black and so am I and then me poetry juices ran riot but really I am cuddly monkey, sorry dad for stealing your password and wallet. If you check, you can have your wallet back I stuffed it up your nose to stop you snoring , I' think it is empty but check the driveway, watch out for banana skins and follow the yellow skin road , that porches is YOURS , happy birthday , the yellow one , well I had it replayed. Anyway back to me cos he is insignificant. And has a hairy nose ….. Anyway here goes ……………eh? I hope I don't get caught .
Hold on I am putting the video on
Dum de doo de dum dee doo!
Some guy called Isaac Plays
Who is the monkey that would risk his neck for brother monkey
Eh?,,,,,,,, Jack
I am trying to keep up
Who is the monkey that won't cop out when theirs danger all about
Jack?
Can you dig it
They say this monkey is a mean Mother ( I cant say the next word)
Hey! your talking about Jack
He is a complicated guy and nobody understands him like his Nessy
Jack
Jack, Jack
Well that's all the words to this
I need a sleepy and a cuddle , sorry about the puddle ,
Night, night
I'm a monkey with a cause
© Jackoe Anderson , all rights deserved
Last edited by Robert Anderson on Thu May 31 2012, 05:28; edited 1 time in total
Well done Jackoe.........nearly as good as yer Dad..Lol!! ( did he find out?)

jinettyx

Author





Posts

: 788


Author Credits

: 981

---

Accolades

: 33


Join date

: 2011-09-20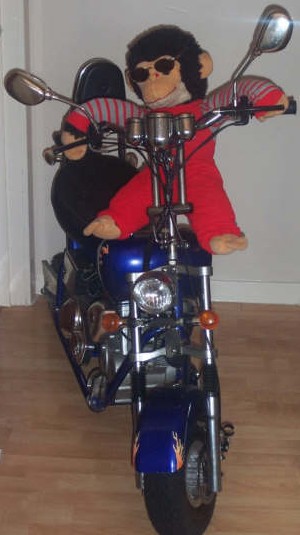 Hiya xxxx Eh? what ye wearing ?? If yer so impressed with me Shaft ...eh? sorry that did not sound to good . But ye got to remember the Repo man has just came for me Porsche . I hid it in the duck pond . Anyway to make money fast I just wrote this . I hope me licence don't expire first. Me nose is itchy mmmmmmmm the places you find worms . I think I will keep that for later. anyway here goes.
Turn Up The Volume
Turn up the volume
And turn down the pain
If I knew the words to say …
Broken shadows in wine
A canvas on the run
A camera that burns in the sun
A tree that falters to a water colours run
Broken nights
And wasted mornings
All this tossing and turning
With a tong as dry as the bark on a tree
Starlings don't sing for me
,anymore
My door is getting old
And I feel so cold
With stories to be told
In arms you could unfold
,to a warmth of summer
Movies without coherence
And surviving through endurance
Just to touch your face
And see your smile emplace
, again
To take away your pain
Walk with you in winters rain
Caress you with my fingertips
And search for your lips
Under blankets of love and warmth
That sway like a meadow to your heart
In muffles of breath
That sigh to the touch of your thigh
To capture a canvas through your eye
Is all a man/ eh?…….Monkey can dream
In paint that forms to a cream
But washes so clean
To a stain that still survives
© Robert Anderson 2012
© Jackoe , he is always steeling my work
Haha! that's one talented monkey you have there Bobby xx
I reckon he's probably got a fan club too!

jinettyx

Author





Posts

: 788


Author Credits

: 981

---

Accolades

: 33


Join date

: 2011-09-20



cool chimp of cheeky monkey.. i guess he's got it all ape'ening!
will we have more of this Top Banana?

Lucie

Author





Posts

: 979


Author Credits

: 1556

---

Accolades

: 95


Join date

: 2011-05-29



Ye wee carpet rat , that is copywritten GRRRRRR! git or your on your peg .....

---
Permissions in this forum:
You
cannot
reply to topics in this forum